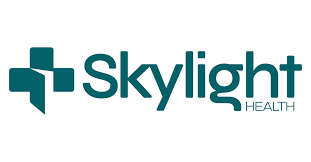 Skylight Health Group Inc.
260M
Healthcare
Founded in 2014, Skylight Health Group is a healthcare services and technology company, working to positively impact patient health outcomes. Skylight Health operates a US multi-state health network that comprises of physical multi-disciplinary medical clinics providing a range of services from primary care, sub-specialty, allied health and laboratory/diagnostic testing as well as a subscription-based telemedicine service for the un/under-insured population who have limited access to urgent care due to cost.
With a patient roster of over 150,000 patients, Skylight's operations spread across 16 states and continues to expand in services and locations both organically and by way of strategic acquisitions including New Jersey, Florida, Pennsylvania, Texas, Washington, Tennessee, Massachusetts, Maryland, Rhode Island, New York, and more.