November 17, 2023 – November 19, 2023
Hollywood, Florida
Not logged in.
Overview
No event information provided under overview.
Updates
Early Registration Open for Issuers and sponsors
Investor Registration Opens August 15, 2022
Venue
The Diplomat Beach Resort
The Diplomat Beach Resort is the ultimate South Florida resort by sea, voted one of the top 10 resorts in Florida by Condé Nast Reader's Choice, 2019 and 4 Diamond rated by AAA. Convenient to both Ft. Lauderdale and New Miami International Airports.
Location
3555 S Ocean Dr
Hollywood, FL 33019
USA
Dates
November 19, 2021 (Reception)
November 20, 2021 (Meetings)
November 21, 2021 (Activities)
Friday
Arrival + Welcome Reception
The event kicks off with a Welcome Cocktail Reception, a great opportunity to start networking and make introductions before the meetings' commence.
Saturday
1:1 Meetings
Get to know new issuers and investors through a series of scheduled one-on-one, 20-minute meetings.
Sunday
Networking Activity
Join us for a final day of networking, at one of our group networking activities, then say goodbye until next time!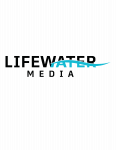 Life Water Media
Lunch Sponsor
As one of the market leaders of digital agencies in North America, Life Water Media services all your company's online marketing needs. We disrupt the traditional marketing dynamic through creativity plus deep industry knowledge. We help our clients navigate today's ever challenging technological landscape. With offices in Texas and Florida we focus on serving our clients in both the Canadian and US markets. We apply our proprietary knowledge in ways that present a bold message to targeted, niche investor audiences while adding value.