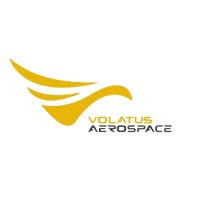 Volatus Aerospace Corp.
Symbol:
TSXV: VOL
OTCQB: VLTTF
Market Cap: Private
Sector: Technology
Summary:
Experienced Management Team with Proven Track Record: Highly experienced in a high-growth emerging market for unmanned flight, offering drone manufacturing & design, commercial distribution, turnkey drone services and data management, aviation, cargo services, and training.
Strong Fundamentals within a Growing Market: The industrial drone market continues to grow as technological advances create new industrial applications.
Organic Growth: We have grown – $770K of revenue in 2020 to $16.5M in 2021, driven by organic revenue growth in each of the Company's verticals. Projecting over 100% organic growth in 2022, with $38 million of top line revenue and profitability in 2H 2022.