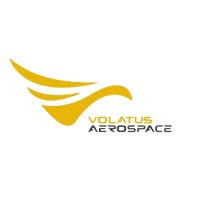 Volatus Aerospace Corp.
Symbol:
TSXV: VOL
OTCQB: VLTTF
Market Cap: Private
Sector: Technology
Summary:
Volatus Aerospace Corp. is innovating aerial intelligence solutions throughout North America and expanding globally into Europe, Latin America, and beyond.
Led by decades of experience in aviation, our goal is to consolidate, innovate, and disrupt a fragmented aerial intelligence market by integrating remotely piloted / autonomous imaging, inspection, security and surveillance aerial solutions with traditional aviation practices.
Through our services, value-added resale and support, advanced training and consultation, and proprietary technologies, we are accelerating the adoption of next generation aerial intelligence technologies in the civil, defense, and public safety sectors. This market continues to grow as technological advances create new industrial applications and Volatus has continued to grow with it: $770K revenue in 2020 to $16.5M in 2021 and $39M in 2022 with a projected top line revenue of $52M in 2023.