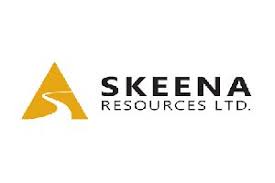 Skeena Resources Ltd.
Symbol:
TSX: SKE
NYSE: SKE
Market Cap: Private
Sector: Resource
Summary:
Skeena Resources Limited is a Canadian mining exploration and development company focused on revitalizing the past-producing Eskay Creek gold-silver mine located in Tahltan Territory in the Golden Triangle of northwest British Columbia, Canada.
Eskay Creek is a high-grade, open-pit that contains 3.88 million ounces of open-pit reserves at 4.57 g/t gold equivalent. In 2022, Skeena plans to release a full Feasibility Study for Eskay Creek.
Skeena has an excellent relationship with government and First Nation partners. The company is a founding member of the B.C. Regional Mining Alliance – an alliance between government, First Nations and industry to promote mining investment in the Golden Triangle.