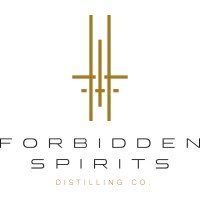 Forbidden Spirits Distilling Co.
Market Cap: Private
Sector: Food & Beverage
Summary:
Forbidden Spirits Distilling Co. began commercial production of REBEL Vodka in 2019 and has raised $4.1 million dollars from 75 original investors of which $2.8 million dollars came directly from Friends and Family.
The Company expanded it's brand portfolio in 2020 with the launch of Forbidden Spirits Vodka, Eve's Original Gin, Adam's Apple Brandy and most recently in December of 2020 Forbidden Fire and Wallace Hill Whisky.
Expansion plans for 2021 include the introduction of new sales channels into Alberta, Ontario, China, and Romania with sales projected to exceed $4M in 2021 and $8M in 2022.