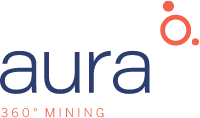 Aura Minerals Inc.
Symbol:
TSX: ORA
OTCQX: ORAAF
Market Cap: Private
Sector: Resource
Summary:
Aura Minerals is a gold and copper producer with 3 operating mines and 4 growth projects in the Americas.
We have ranked #1 on the TSX for two years in a row (2021 and 2022) and in 2021, paid the highest dividend yield in the sector (13.5%).
Our robust growth pipeline includes increasing production over 50% and beyond over the next three years with two mines online by 2024 and a third by 2025.